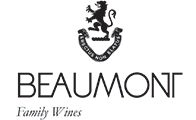 Beaumont is a family owned and managed farm situated in the heart of the town of Bot River. The farm, home to the region's oldest wine cellar, was originally established in the 1700's by the Dutch East India Company. After generations of farming and partnering with nature, the land now offers some of the finest vineyards in the area. Together with a non-conformist approach to winemaking, these vines produce notably balanced, classical and artisanal wines.
By far the best place to taste our range of wines is sitting on our stoep. Here you can truly sit back and take your time to watch the farm at work and soak up the Beaumont atmosphere. A visit to our tasting room is the perfect opportunity to take advantage of cellar door specials, limited releases and unusual wines. Take a tour through the historical cellar and if luck is on your side, you might get a taste of something special from barrel.
Essential to wine is food. Lovingly prepared farm platters are available to accompany your tasting experience at the cellar door. You can also choose to relax amongst the vines, at the riverbed or overlooking the dam with a farm picnic. Our baskets of freshly prepared, farm-made food are available on pre-order and we offer many gorgeous spots to enjoy this experience.
Other Beaumont links on this website:
Accommodation. The Mill House
Accommodation. Pepper Tree Cottage
Activity. Nature.
Contact details
ADDRESS. Compagnes Drift Farm, P.O. Box 3, Bot River 7185, South Africa
GPS: -34° 13′ 32.64″ +19° 12′ 25.69″
Monday-Friday: 10h00-16h30
Saturday: 10h00-15h00
TELEPHONE. +27 (0)28 284 9194
EMAIL. info@beaumont.co.za
WEBSITE. www.beaumont.co.za
FACEBOOK. Join us on Facebook
Photoalbum