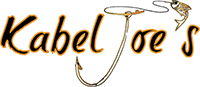 An ocean view seafood restaurant at the entrance to the "World's most scenic route", Clarence drive and the "Worlds Floral (fynbos) kingdom"! Say no more. Situated in Harbour Road, Kleinmond, Western Cape.
Come and enjoy the seaside setting with our wonderful A la Carte menu with an excellent selection of fresh fish and seafood dishes.
With our beautiful year round peaceful setting, and perfect location by the sea, it is no surprise that you will find seafood, fresh from the ocean made with quality care. KabelJoe's offers discerning seafood lovers a daily menu of light and delicious fare with a fresh, modern twist from our kitchens.
We are excited when it is time to inspect the daily catch. We use our skills, creativity and local inspirations to craft fresh dishes each day for your delectation. KabelJoe's creations are crafted to bring out the delicate and delectable flavours of each fish and crustacean.
KabelJoe's extensive open-style seating area is located on the outdoor terrace of the restaurant, providing an easy and relaxed environment for both weekdays and weekends.
As is befitting of KabelJoe's, the terrace overlooks tranquil blue waters of the Kleinmond Harbour.
The name "KabelJoe's" is a mix of the local fish called "Kob" or "Kabeljou" in Afrikaans and "Joe", the owner.
Joe Lategan, one of the country's top photographers, fell in love with the destination located in what is regarded as the world's greatest biosphere.
His passion for consistent, fresh and tasty food and the need to share it with you was what made this possible.
Contact details
ADDRESS. 36 Harbour Road, Kleinmond 7195
TELEPHONE. +27 (0)82 800 1677
FAX NUMBER. +27 (0)86 670 6531
EMAIL. info@kabeljoes.co.za
WEBSITE. www.kabeljoes.com
Photoalbum