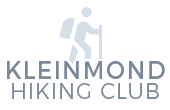 The Kleinmond Hiking Club is a non-profit organization who's ultimate aim is to facilitate hikes in our beautifull surroundings.
We encourage normal citizens to enjoy the outdoors through these hikes – to become aware of the scenic coastal walkways and mountain trails that are at our doorstep.
We are extremely fortunate to enjoy the lush fynbos and grasslands that surround our dorp and also to have the seashore available.
The Club has a choice of 4 different hikes every week depending on the fitness of the hiker. We have a Tuesday hike for beginners and a Thursday hike for more advanced hikers.
In addition to the above there is also a hiking group for the elderly and also another group for the very advanced hikers.
The club has more than 150 members at the moment and is very popular with permanent residents and visitors to the area.
Anyone interested in obtaining more information regarding the hikes can contact Gerhard 082 461 0250.
ADDRESS. Contact Gerhard for a schedule of meeting places
MOBILE. +27 (0)82 461 0250
Photoalbum
Kleinmond Walks