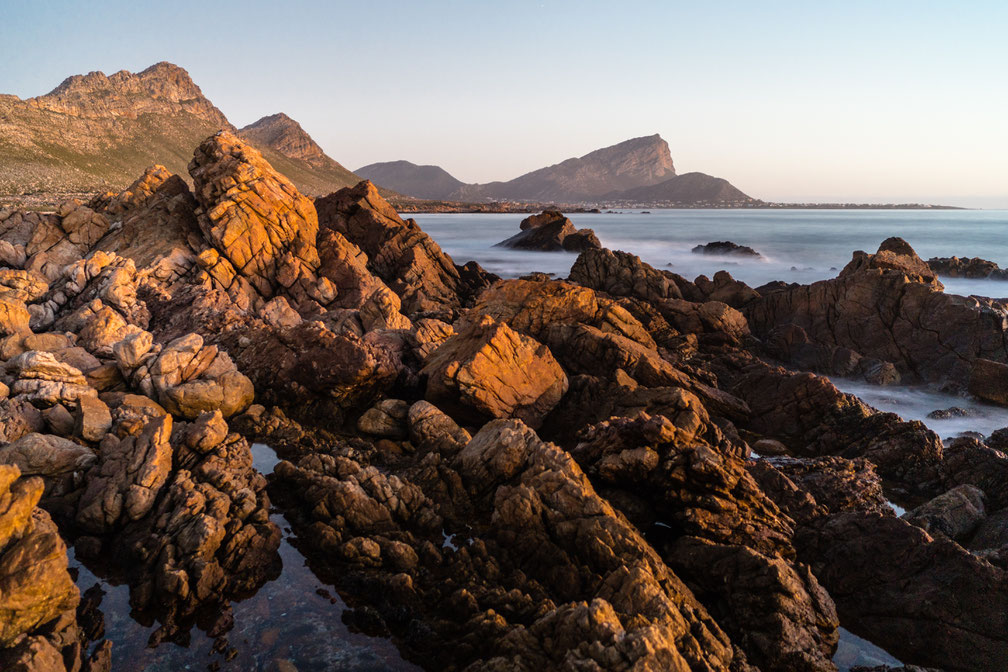 Rooi-Els. Never heard of this tiny town at the east side of the False Bay near Capetown? I didn't, too before we stayed here.
During our sabbatical in South Africa were looking for a place to stay for two weeks. We wanted it to be at the Western Cape but not in the immidiate vicinity of Capetown. We found a very nice place in Rooi-Els. To the west of the town is the huge False Bay with its occasional but fewer White sharks and Orcas, to the east is the Kogelberg Nature Reserve.
We drove the wonderful Clarence Drive (R44) along the coast during our stays at the Garden Route back in 2014 and 2016 and I still remember how much I liked the larger Overberg area. But since it is quite close to Capetown we never planned an overnight stop here. This time we stayed for more than two weeks and we really loved it.
Rooi-Els is Africaans and means red alder, a tree that occurred in town in previous time but not today anymore. It is a quiet coastal town with untarred streets that have no street light. The Klein-Hangklip mountain serves as backdrop and shelter of this settlement. It has lots of accommodation, a village shop, some restaurants and outstanding views towards the sea. When its windy – which it is a lot here – huge waves crash the rocky shore and send salty spray high into the air. Don't park you car where the spray settles or you have to take car of removing the salt crust afterwards. The sunsets at the coast are excellent. The sun sets over the Cape Peninsula on the western side of the bay. A little history: The area of today's town of Rooi-Els, Pringle Bay and Betty's Bay had been purchased in the 1930's by three business men that divided the then called Hangklip Beach Estates in today's townships.