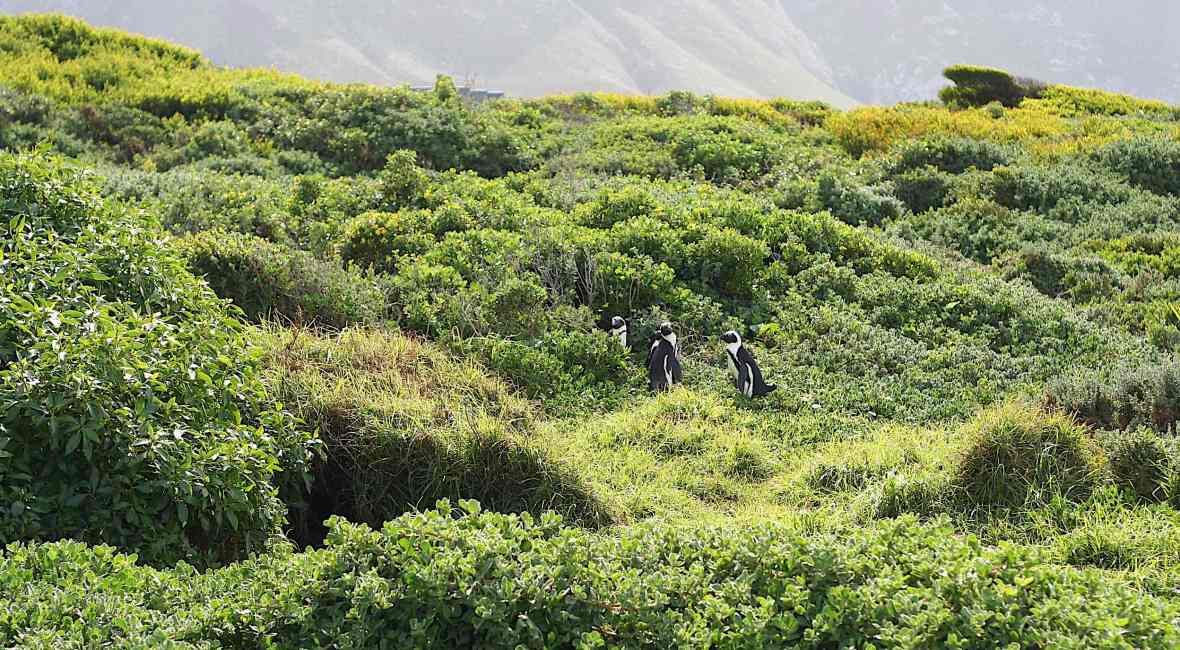 With intra-provincial leisure travel now open under Level 3, it's the ultimate excuse to plan a weekend to a small coastal town like Betty's Bay.
A mere hours drive from Cape Town, Betty's Bay is often overshadowed by towns like Kleinmond and Hermanus so it's easy to bypass this seaside haven.
It's tiny and from afar it seems like there's no activity but if you looking for a simple escape with no rush of everyday normal life, you may want to consider Betty's Bay as your next getaway.
Betty's Bay is certainly not bustling during the winter months. It's quiet, quaint and, definitely a staycation to do all year round. A unique characteristic is an exceptional reserve that runs from Gordons Bay up until Kleinmond.
Arriving at our charming self-catering accommodation which is right next to the picturesque Clarence Drive Route (R44). Even though the traffic is a little distracting, the lush bush isolates you from your deck area.
We use to packing our itineraries with tons of activities but since this is the first time in months traveling, we did things slow with only two things on the list.
After our morning breakfast on a somewhat cold Saturday, to get the heart pumping, we quickly took a stroll down the gravel road from where we staying; realising that we pass this town so many times – how did we not come to visit?